Santa Monica Dental Porcelain Veneers

The latest Santa Monica Dental Porcelain veneers. Using Cosmetic Contouring, the dental porcelain veneers can make a crooked smile straight in as little as one day. "People just don't realize how easy it is to have instant orthodontics. I can improve any smile by rectifying large gaps, tooth overlaps and the length of certain teeth in few hours."

Santa Monica Dental Implant

Dr Haber uses a variety of Dental Implant technologies, and places a very special emphasis on reconstructive, full dental implant restorative and cosmetic dentistry. The results leave his Santa Monica patients with permanent, natural-looking, beautiful teeth.

Dr. Haber has been on the cutting edge of cosmetic procedures for many years, shaping, and creating new ways of beautifying faces and smiles without the need of a surgical facelift.

"Multi-Disciplinary" Approach

Aside from our Santa Monica Family dentist Dr. Haber, we also have right here in our building an Endodontist, an Oral Surgeon, a Periodontist an Orthodontist, and a Dermatologist

When our patients need treatment from these dental specialists, they never have to leave the building! Not only is it convenient to have all of your dental procedures performed in our single Santa Monica location, but a team approach means better communication between the doctors who treat you and, ultimately, better results. To learn more about how our "multi-disciplinary" approach can help you, please contact us in Santa Monica, Los Angeles today! Tel: (310) 393-7766

Our Santa Monica Cosmetic Dentist, Dr. Haber is committed to providing you with complete and comprehensive dental care in General and Cosmetic Dentistry. It's always a joy seeing the beautiful smiles of our patients – and we look forward to serving you!

Santa Monica Family dentist location

Richard Haber DDS Santa Monica Cosmetic Dentist,

Santa Monica Family Dentist, 1260 15th St # 701 Santa Monica CA 90404 Tel: (310) 393-7766

Cosmetic Dentistry

Dental emergency Santa Monica service. Dental emergency Santa Monica service
Call for your Free Consultation.
Call to speak to our dentist.
Dr. Haber will be happy to answer all of your questions. Call before you start any dental treatment.
====================
- Santa Monica Porcelain Veneers
- Porcelain Crowns
- Closing Space
- Teeth Whitening
- Dental Bridge
- Dental Cantilever Bridge
- Do Nothing
- Dental Implant / Cemented Crown
- Dental Implant / Fixed Crown
- Maryland Bridge
Cusp Fractures
- 3/4 Porcelain Crown
- Porcelain Crown
- Filling
- Crown Lengthening
- Root Canal - Direct
- Root Canal - Indirect
Tooth Decay
- Porcelain Crowns
- Extraction
- Filling / Dental Bonding
- Porcelain Inlay
- Porcelain Onlay
- Root Canal - Direct
- Root Canal - Indirect
- How Teeth Decay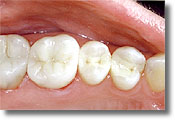 (310) 393-7766

drhaber@verizon.net
click here to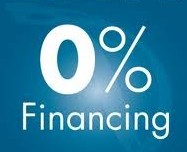 Through Care Credit
GE Money Bank